Kulim international airport among high-impact projects costing over RM3b approved for Kedah — Azmin
Justin Lim/theedgemarkets.com
March 2019 19:18 pm +08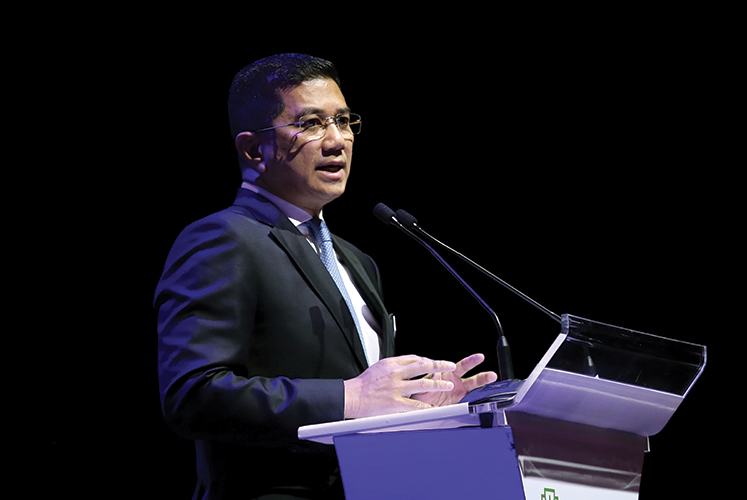 +KUALA LUMPUR (March 19): The RM1.6 billion Kulim International Airport project is among several high-impact projects for Kedah costing more than RM3 billion announced by the Federal Government today.
Economic Affairs Minister Datuk Seri Mohamed Azmin Ali, who announced the projects after a special meeting with Federal and State Government officers in Alor Setar, said they were aimed at making development in the State on par with that in the more progressive States.
The other projects include two phases of the Northern Corridor Highway project over a 70-km stretch from Bandar Baharu (Kulim) to Sungai Petani and from Bandar Baharu to the Sultan Abdul Halim Bridge in Penang, at an estimated cost of RM1.7 billion,

Also approved were an RM300 million manufacturing industries and logistics hub in Sidam, near Kulim, and a digital library in Alor Setar worth RM15 million.Advertisement
The implementation of an impact study for the construction of a petrochemical industrial park in Gurun worth RM2 million was also announced.
Azmin, in a statement, said that at the request of Kedah Menteri Besar Datuk Seri Mukhriz Mahathir, the Northern Corridor Implementation Authority (NCIA) has also approved
the Kasih Ibu Darul Aman(KIDA) programme with a budget of RM30 million a year.
The approval was made at the 20th meeting of NCIA yesterday, chaired by Prime Minister Tun Dr Mahathir Mohamad.

He said the KIDA programme aims to assist 5,482 poor families in the State, particularly in Baling, Sik, Yan and Kota Setar, to buy basic necessities.
"The regional development agenda is one of the promises of the Pakatan Harapan gvernment that will be realized through strategic alliances with many parties, including the State Governments," Azmin said.
He added the Federal Government and the Kedah Government shared the same vision of delivering services to the people and implementing the wealth-sharing agenda for the people's development and well-being.
Meanwhile, Azmin said his Ministry has approved RM1.132 billion as development expenditure for Kedah this year, comprising 201 projects worth RM1.049 billion to be continued and 51 new projects worth RM82.5 million to be initiated for the well-being of the people.